My daughter and I recently enjoyed watching our newest review product,
Trust Fund
, which is compelling drama available through
Mapelle Films
. The movie's story line was well-written and directed by Sandra Martin. At the beginning of January 2013 she began writing the script which was influenced by Timothy Keller's book Prodigal God. She shot the movie in 2014. It is also a retelling of the Prodigal Son but with a modern contemporary twist with the main characters being daughters. You can read Luke 15 in the Bible to gain a better and more insightful look into this parable. Then, discover the similarities or differences between the parable and movie as you view it.
We received a physical copy of the high-quality film in widescreen DVD format. The movie lasted 1 hour and 40 minutes. The movie received the Dove seal movie rating. It had a limited release AMC theaters in January 2016 and was a success in Kansas City. The movie will now be released in the home entertainment market. This movie is intended for girls ages 12 and up. However, younger children can watch this movie with family members talking about any issues that may need further discussion. The movie is rated PG for mild thematic scenes and smoking. We didn't notice any other inappropriate scenes or swearing. You may want to preview the movie before showing it to your children since we all have different opinions and perspectives about appropriateness.
Isaac Alongi
is the cinematographer and one of the producers. Click on the link and scroll down to the bottom to read more about him and his accomplishments. One interesting tidbit about him is that he was a homeschool graduate. His parents homeschooled him from grades 1-12. He is Sandra's husband whose creative talents shine in this movie. His cinematography and setting locations were a brilliant fit.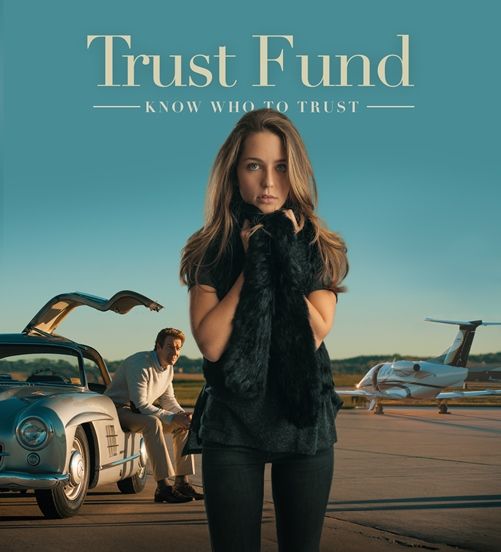 Trust Fund: Know Who to Trust is about the main character Reese (Jessica Rothe), who is an aspiring author with a complex personality. She is on a personal journey towards self-discovery and hopes to find a purpose for her life. She is the anxious, free-spirited sister living in the shadows of her older sister. She's set for life but isn't content with life's blessings. Reese desires to have more in life and wants to fill an empty void that's pressing her to do and be more. Her sister Audrey (Louise Dylan) is always diligently working, being responsible, moral, respectable, and aims to impress others in the community. Yet deep inside Audrey is judgmental and has no compassion for her sister's state of being. She constantly belittles and humiliates Reese while making accusations about her life choices. The poor relationship between the two sisters is evident throughout the movie. It is clear that the two sisters have different personalities and perspectives about life. Her father, Grayson Donahue (Kevin Kilner), is a wealthy owner of a publishing company who gives both of his daughters jobs at his company. This generous man appears to be hiding the truth about their inheritance. He is a helpful, forgiving man who cares deeply for and loves them both. I honestly don't believe that their father intentionally and maliciously kept the inheritance to himself. I think he was just waiting for them to get established and reach a mature age before giving them the news. He was waiting for the right moment to share the special gift from their deceased mother.
While Reese snoops around in her father's office she uncovers a hurtful secret. She finds out something he's been hiding for years. She decides to take things in her own hands and lacks trust in her father's decision. She gives into temptation and makes the mistake of betraying her father, family, and the company. Reese steals 5 million dollars from the company which is half of the inheritance she's expecting to receive. She's a dreamer and heads for Italy hoping to meet up and rekindle a romance with a man named Milo. She met him during a recent trip to Italy. Audrey immediately tried hiring a private investigator to track the money her sister stole, but the detective ended up being her father's college roommate and contacted him. Her father was disappointed in her for going behind his back and didn't want to track Reese as if she were a criminal. Audrey is always quick to point out Reese's irresponsible character flaws. For example, during the conversation about hiring a detective Audrey says, "You want to see her as an innocent child, but she's not." She emphasizes and focuses on her mistakes.
Reese eventually ends up returning home empty-handed regretting and doubting her actions and behavior. What happened in Italy that might have changed her heart and life? Did she find her love in Italy? What do you think her father's response was when she called and said, "Daddy can I come home?" What lessons do you think she learned from this experience? Will she be forgiven by everyone involved? Will she return the stolen money? To find out answers to these questions you'll have to watch the movie.
This movie reminds us all to trust our loving God and his righteous plan. He knows the timing for everything in our life and we must patiently wait for it to unfold.
Our Experiences
I watched this movie with my nine-year-old daughter, Alyssa. We watched it as a family together so that I could discuss the big themes of the movie at a deeper level. Themes such as family, unconditional love, friendship, loyalty, trust, morality, honesty, betrayal, jealousy, pride, contentment, and forgiveness were addressed.
The movie was well-casted. Reese brings the story to life with her superb acting skills. One thing I liked about the movie was that I could feel what she was feeling as she struggled with her identity and life's obstacles. I could also relate to her feeling that something is missing in life and the desire to have a purpose. I was also surprised to see familiar faces in the movie. Ana Ortiz played Meredith who is the publisher of Reese's book and new romantic interest of Grayson. She adds a little more love and romance to the plot. Willie Garson who played Jerry in the movie disguised himself as a private detective in order to watch over Reese in Italy. His character and disguises add a touch of humor to the movie. The movie is packed with romance, humor, drama, and action.
We were never bored while watching the movie. It didn't drag on in any way. The action had a natural pace or flow. The story's plot captivated our attention even though we couldn't relate to the social class and status of the affluent family. However, we could still relate to the story because we've asked for forgiveness for our wrongdoings or sins. The relevant message is another reason why I thoroughly enjoyed this movie. We all need to think about our actions and the consequences we face for sinful behaviors. We all have a brokenness and no one is perfect. The movie also addresses trust which is an important topic in our own lives.
After watching the movie, you may decide that you liked the music. The music appealed to us. Nathan Matthew David created the original motion picture soundtrack for the movie Trust Fund. The music was well-thought out and fitting for the story. I believe he did an excellent job selecting the music. The soundtrack can also be found on the website for sale.
Alyssa's Thoughts
The movie was so good! I wanted to watch it again the next day. I loved the ending. I think children 8 years old up would enjoy and could watch this movie with their parents. My favorite part was when she comes home. Her dad was welcoming and loving. My least favorite part is what the guy did with Reese's money.
The website also provides the viewer with a FREE
study guide
analyzing four relevant movie scenes under the Tools tab. This downloadable study guide and video components are meant to be used and discussed in a small groups setting or for individual purposes if desired. It will enable the users to further analyze the themes of the movie at a more in-depth level. First, the guide provides a short scene summary and a quote or question. Then, it references a Biblical verse and contains a "Right to the Point" section which compares the movie to the parable. The "Deep Thoughts" section allows the viewer to dig deeper and relate the truth or conflicts to their own life. The last section titled, What Do You Think" offers thought-provoking questions for you to ponder. I didn't use the study guide with my daughter, but I believe it would be a neat resource to use with a teen girl Bible study group.
Several of the other crew members reviewed the YA (Young Adult) book,
Love Was Near
, written by Sandra Martin. We did not receive or read this book. It is suitable for girls ages 12 and up. The book was written from the perspective of the main character (Reese) and reveals her thought processes during the movie. It is a "behind the scenes" glance at the story's plot. It sound like an great resource to use after watching the movie with older preteens and teenage daughters.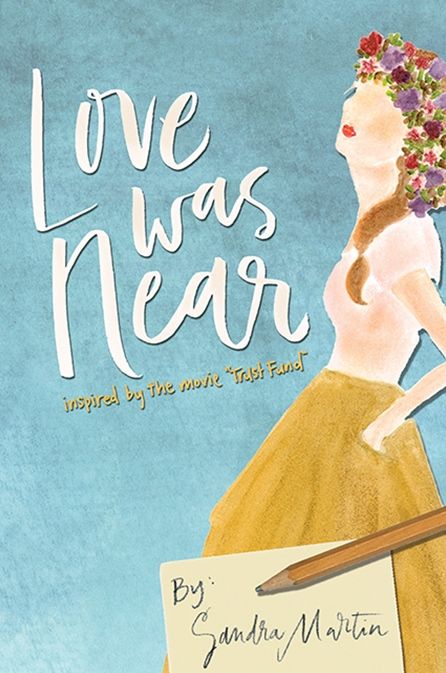 Price
Trust Fund: Know Who to Trust
$14.99 Watch the movie trailer. :)
Love Was Near
$12.99
Motion Picture Soundtrack
$9.99
Note: All prices are subject to change without notice.
Trust Fund weaves fantastic performances and a meaningful message with carefully selected music and beautiful cinematography together in one magnificent film. I highly recommend this family friendly movie for Christian families with preteen and teenage girls in their household. I suggest sitting with them so that you can address the societal issues, life lessons, and Biblical truths revealed in the movie. This is a clean movie with a profoundly positive message that we could all benefit from hearing. It sparked a conversation with my daughter about forgiveness and unconditional love. We enjoyed the movie and will watch it again in the future. It is a wonderful addition to our faith-based movie collection and has surpassed my expectations.
Visit the
Homeschool Review Crew blog
to read other reviews from my colleagues about the
Trust Fund
movie and the book titled,
Love Was Near
.