Have you ever heard of Zoo Whiz?
This review gave me the opportunity to explore a newfound website ... one that even I had never heard of before joining the crew. The music, organization, and animals caught my attention during my first visit. I thought that it was just going to be a fun website to utilize during the day, but to my surprise I realized quickly that it was more than that ... it was educational and could be very useful to our studies.
Graham East
, the founder of
Zoo Whiz
, established EdAlive as a reputable high-standing publishing company. Zoo Whiz is a new Australian-based online educational learning system that provides fun activities suitable for children ages 5-15 years old. It offers approximately 17,000 interactive,
curriculum-based
activities meeting high standards around the world. The website consists of both educational activities and fun content. The program covers three core subjects including math, reading, and word development skills. It encourages or motivates children to earn coins to purchase animal species for their zoo or to play games in the arcade. This learning program contains leveled content based on three to ten age groups for each subject.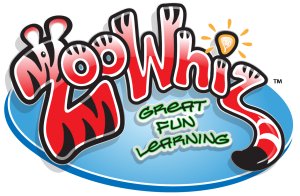 Note: Zoo Whiz is currently in Phase 2 Early Release Public Beta Testing Mode. They are upgrading features and releasing areas as they are developed. Check their website for releases including the option to receive e-mailed progress reports, availability of certificates, and be on the lookout for parent created content selections.
Account Types
There are two types of accounts available on the website. You can play as either a free keeper or premium zoologist.
It is necessary to register and create a free account in order to upgrade to a premium account later. Click on the links below for additional information about each type of account.
Free Keeper Account - You are limited by either the amount of time spent using the program or by the number of activities you are allowed to play. Fewer animals can be bought and fewer games can be played with a free subscription. You will be able to view only basic reports about your child's progress. There's no catch - I signed up for a FREE account before receiving premium access as a crew member.
Premium Zoologist Account - The premium subscription features more animals to collect and research including endangered and rare animals. There are many more leveled arcade games for children to explore. You will also have unlimited access to the activities - you child can play anytime night or day. The progress reports are more detailed with dynamic viewing.
You can read more about how the free account differs from the premium subscription
here
. Would you like to take a three minute tour of the program? If so, click
here
.
Math, Reading, and Word Skills are the disciplines that are addressed within this program. Each subject consists of activities related to specific concepts. You can see examples of specific concepts presented for each subject below.
Math Concepts Covered
Number Sense
Addition and Subtraction
Multiplication and Division
Fractions and Decimals
Probability and Chance
Algebra and Patterns
Data Analysis and Graphing
Measurement
Geometry, Space, and Shape
Reading and Word Skill Concepts
Pre-Reading and Early Learning Spelling Skills

Phonics and Phonemics

Spelling Patterns and Rules

Punctuation

Vocabulary and Word Origins

Grammar (Basic and Advanced)
Start Playing
Alyssa was able to choose an avatar after I set her age floor from the parent management account. The age floor prevents her from doing easy activities below her age or ability level just to earn coins. However, I may need to adjust the age floor level soon. She chose the girl with hot pink hair as her avatar character. I asked her why she chose her and she said, "Because I love the color pink and her shoes are cool."

The child can choose from four locations to visit from the map: Learn and Earn, Biodome, Arcade, and Milestones. More information is given about each location below. The compass rose on the bottom right represents the map screen when visiting other locations.
Note: There is a dock or bar at the bottom of the map screen which shows the number of coins earned, number of animals in her zoo, her educational score, the zoo level, and a compass rose. Her educational score increases for each correctly answered problem.
Learn and Earn - I usually required Alyssa start the day with educational activities in the "Learn and Earn" building. They were organized in three subject categories: Reading, Math, and Word Skills. Children earn coins by completing engaging educational activities. These coins can be spent in Arcade or at the Biodome. The problems were asked in a variety of formats such as drag and drop, multiple choice, type in, etc. Each subject is divided into 3-10 age groups. The age groups are broken down further into 1-5 steps. Alyssa has over 10,000 coins saved for future purchases and game play.
Biodome - This is where you will find your child's personal virtual zoo. Children can purchase all kinds of animals for their zoo each worth a different value. Premium members have access to more animals labeled with a red "P."The animals can be viewed as thumbnails all at once or they can be seen in groups based on habitat or classifications including Forest, Desert, Ocean, Dinosaurs, Extinct, etc. Each animal can be further researched and enlarged once clicked. The child can learn about the diet, habitat, threats, and scientific classification of that particular animal. She recently asked us for a real Orca Whale and a horse for her 5th birthday. I asked her where she would hold the whale and she told me, "Mommy in the ocean. Don't you remember reading about it on Zoo Whiz."
Arcade - The arcade consists of several leveled games that can be unlocked. Each game cost 50 coins to play and high scores are revealed. The game levels are indicated by age groups. The game options are Rainbow Conga, Bubble Plunge, Tet Row, Plaint n' Play, Pattycake Panic, Combo Conga, and Goal Glory. The time spent playing each game was limited to around 3 minutes. Rainbow and Combo Conga were complicated or confusing at first even though the directions were concise. You will see an example of the Paint n' Play coloring activity below. I appreciated the fact that if the picture is not finished within the three minute time range, then the child's work was saved for later.

Milestones

- This tool helps parents identify their child's strengths and weaknesses. You can view your child's detailed progress report step-by-step using the PIC (Premium Integrated Content Selector). This feature is found under the child's account. You can view the subject, age group, step, and activity. The progress charts can be easily understood by any child. Be sure to click on the question mark at the top and explain how to read the results with your child. The red, yellow, and green smiley faces tell the parent what percentage was correct. This is what you'll see if you click on the question mark.
How We Used Zoo Whiz
Alyssa used Zoo Whiz approximately 3-4 times per week (if not more) for 15-45 minutes per day. I observed Alyssa working on activities under each subject for the purpose of the review. I started her at the very beginning age groups with intentions to adjust her level later. Originally, I intended on using this more for math practice, reinforcement, and review. However, she has learned a lot of zoological facts and trivia - thanks to the Biodome! I never realized that it before, but it could also be used as a supplement for Science. I also feel it is important to present math skills in different manners or questioning formats. Zoo Whiz has become a motivational tool in our household. Alyssa completes her work and chores quickly in order to play so that she can earn more coins for her zoo. She spent most of her time completing math activities. Regardless of how many coins Alyssa obtained, I always required her to do
educational activities first
before heading over to the arcade or Biodome. I limited the amount of time and number of games she played in the arcade area. She was allowed to play 2-5 games each sitting session after completing the subject activities (if desired) which is equivalent to about 6-15 minutes.
Our Experiences
Alyssa was enthusiastic about "playing" on this educational website! As mentioned previously her favorite aspect is the Biodome. The Biodome has captured her full and complete attention. It has motivated her to do the "Learn and Earn" activities. She enjoys learning about
each and every
animal in her zoo. In the beginning, she would only purchase animals that were endangered. Alyssa stated that her favorite part of Zoo Whiz was that she could save the endangered animals by collecting them in her zoo. She said, "I want to purchase this animal mommy because it is endangered. I don't want it to become extinct or for daddy to hunt it. I am wonder woman and I am here to save the day!" She is branching out now and purchasing animals of interest (ones she actually likes). After using all of her coins on animal purchases, she would often sit and read the taxonomy and detailed information provided for each animal. We both LOVE this feature! I actually learned new information about specific animals that I didn't know before using Zoo Whiz. She has purchased 59 animals including but
not limited
to the white-tailed deer, brachiosaurus, the bald eagle, snowy owl, great auk, canadian goose, the peacock. I am not sure if you noticed or not but she purchased quite a few birds including one that she researched. This may be due to the fact that we recently completed a bird unit. I am not sure how motivated she would be to complete the activities if it weren't for that feature.
She hardly ever chooses to visit the arcade. On the first day we used Zoo Whiz, she decided to play Pattycake Panic - she described this game as boring and too easy. She didn't understand how it was meaningful or what the purpose was for the game even though the directions were clear. She didn't like the game and her opinion hasn't changed over time. Alyssa thought she wasted her coins on it and this was a huge disappointment. She felt that it would have been more fun if she could create cupcakes with different toppings and icings each costing a different amount. Over time, she began to explore the other games found in the arcade and she learned not to decide if she likes something based on one experience. There were a few times the Australian accent wasn't clearly understood. She has several favorite arcade games such as Tet Row and Paint n' Play. I have to say as a child I enjoyed playing a similar game called Tetris. I find it extremely hard not to play this game for Alyssa and not to sneak her coins while she is sleeping. She never complained that she was bored while using this program and there seems to be enough leveled activities to challenge any child.
Applauding her results!
Tet Row is so much fun!
Subject Activity Samples
I have shown one activity example for each subject in the screen shots below. These shots are for only the lower level age ranges.
Reading Ages 6-8
Math Ages 5-6
Word Skills Ages 5-7
What I Liked
I love the flexibility of the program! I can tailor or customize the curriculum subjects to meet Alyssa's needs and abilities so that she works at her own level and pace. It makes it easy to differentiate by subject. I really appreciate the ability to check Alyssa's progress using the Premium Integrated Content Selector. I like how it breaks things down to the specific activity in the "My Activities" section from the child's account. The parent or child can choose content by subject, age group, step, and activity. The best thing about the progress reports is that it is so easy to understand. Alyssa can view and read her results because the company uses smiley face indicators.
Even though it is based in Australia, you have the option of choosing American metric units of measure, spelling conventions, and currencies. This is a great feature enabling the company to reach out to more homeschooling families and schools around the world.
I was extremely fond on the "Age Floor" enabling the parent to restrict the child's access to activities below their level. It locks them out of easy activities - they can only complete ones that are at least one year below their age or grade level. This would be an important feature for families with older children that tend to choose the easiest activities for the day.
I am glad that the hours were extended so that users can have access to this program 24/7 365 days a year.
I was thoroughly impressed with the vast array of animals that can be purchased. I loved that the company exposed the children to rare, extinct, and mythological animals.
I loved that my four year old daughter can build math fact fluency as she completes activities. She is presented information differently from her curriculum. She learns that problems can be solved in different ways. Higher order problem solving skills are also addressed.
I feel it is important for the age-appropriate activities to also challenge children. The Zoo Whiz activities get progressively more difficult as the child uses the program over time.
There is a bright, colorful interface with appealing graphics and animations.
The informative parent video tutorials were helpful explaining the program in understandable terms.
Alyssa receives instant, positive feedback while working online such as "Wonderful work," "Crackerjack," "Great results," or "Sensational." There is also a bar graph that represents the number of problems correct and incorrect featuring a funny mini show after completing a certain number of activities. Alyssa would always call me over to see a show.
She loved this show! He puts the horns in his nose and blows.
Possible Cons and Improvements
I thought that with a premium subscription the ads would disappear. In a short amount of time online, several company ads popped up on the screen concerning EdAlive Software Club and the Ultimate Math Invaders software. I recommend eliminating these ads or offers from the premium subscription and leaving them as part of the free accounts. They could also be sent via e-mail to individuals interested in receiving offers and discount. In my opinion, the bothersome ads disrupted the learning process. Every time one popped up Alyssa would say, "This is so annoying. Why do they keep doing that?" Granted we would just ignore them and press the continue button to move on. However, when it occurs five or six times in one sitting session it becomes frustrating for the parent and child. If I were a premium paid subscriber this would have bothered me more. Many parents limit time spent on computers and each minute counts as part of the child's homeschool day.
The age range may not be suitable for all children and their interests. I am mainly referring to families with children on the older side of the age range. They may find the website too childish or not cool enough.
Non-readers may need assistance with reading instructions at times especially with regards to math content and activities. My daughter was capable of reading and working independently on the activities, but I know that several crew members needed to sit with their child for reading assistance and guidance. A wonderful feature to add to the program would be to enable the parent or educator the option of hearing all of the instructions and problems read aloud making the program more appropriate for independent learning. The child must be able to read instructions in order to work independently. Otherwise, some activities may require adult supervision and assistance. Alyssa and I tried several reading levels above her age group, we did notice that directions and problems were not read as the levels progressed.
The program has a variety of high quality educational activities, however, explanations to how problems are solved are missing. The child is given the answer if they incorrectly respond twice, but they are not shown how to solve the problem. I feel it is of relevance to show children how each problem was solved by providing users with online activity solutions for incorrect problems.
The price of $14.95 per child may not be affordable or reasonable for some larger families with multiple children using the program. The price is GREAT for us but I am only homeschooling one child. Is there any way to offer families with multiple children a discount on additional users or even a family membership that includes 4-6 children?
I would love to see additional features created that expand more on the science topics in the Biodome. This would be the place where you could create sorting games, matching games, a short specific animal passage with comprehension questions, expand on animal parts, and so forth. I think my daughter would also enjoy playing zoology games in the arcade if available. Additionally, I would love to see more game options that reinforce reading, math, science, or critical thinking skills.
Alyssa needed more of a challenge in the word skills development area. We tried the next level and it was a little difficult. Is it possible to break down the Word Skills subject into several more age groups?
Pricing
The cost to upgrade to a full year (12 month) premium Zoo Whiz subscription is usually $59.95, however, EdAlive has recently dropped the current price to a reasonable $14.95 per child for a
limited
time. This slashes the price down to a whopping 75% off. That's a crazy good deal! Be sure to check the
system requirements
before purchasing Zoo Whiz. They offer a 14-Day 100% Satisfaction Guarantee! If you decide that this program isn't working for your family, you can cancel your premium subscription within the 14 days and receive a refund from the company. I know that some of my blog readers are not homeschooling families. If you feel that this program may work for your child's teacher or school, please feel free to send them a link to my review.
Teachers click here
for more information.
Recommendations and Results
I recommended this program for homeschool and school children between the ages of 5 and 15 looking for a fantastic supplemental resource to complement their reading, math, and science curricula. It is definitely possible to use this program with preschool children ages 3 and 4 especially if they are advanced and ready to learn more. However, I am not sure how older children will react to this program. Older children may consider it "childish." At times, it seemed like the program was more appropriate for children below third grade - please keep in mind that I do not have any older children to share their opinions. This is a neat program for children that enjoy computer-based learning. Auditory and visual learners will be enticed by the characters and gaming activities.
Overall, I would not personally use this as a complete core curriculum. My daughter will continue to use this great program throughout the year as a supplemental or motivational resource during her free time. Alyssa and I are satisfied with the fun programming activities. She found it easy to navigate to the different locations on the map. She is learning while having loads of fun with exciting activities and games. I look forward to seeing the future updates and features this year!!!!
Are you ready to register for your FREE account today so that your child can start using Zoo Whiz immediately? I suggest you check out Zoo Whiz by EdAlive to set up your
child's free account
and your
parent management account
to begin your child's learning adventure.
Please contact the company
here
if your questions can't be found in the
FAQ
section. Feedback or inquiries can be sent by e-mail using
this form
. Be sure to read through the company's website information to familiarize yourself with the program. You can also follow EdAlive Zoo Whiz on
Facebook
or
Twitter
. Subscribe to their
newsletter
to stay up-to-date and to received current offers.
Disclaimer: As a member of the Schoolhouse Review Crew, I received an annual subscription for a single child to Zoo Whiz from EdAlive, at no cost to me, in exchange for an honest, professional review on my blog. All opinions expressed are my mine and were not influenced in any way by the product or company.