Well, I didn't get my Random Five posted on Friday. We were at the house and we went into town again to figure out a few paint colors. Our busy week was full of many joyful occasions and events. However, we also got a phone call and received bad news this week.
1.) We celebrated my hubby's 39th birthday a few days early. I made him his
favorite
Carrot Cake to take to the fire station, because he worked on his actual birthday. He said that the firefighters scarfed down the cake and very little was leftover. Alyssa and I took him to dinner at Logan's. We bought him the
Hobbit
movie and a pair of hunting walkie talkies for his trip in September.
2.)
Marcy at Ben and Me
helped me create a blog button. She's awesome! I really wanted a blog button but never knew how to create one. I get nervous when I hear about html codes. I love the photo used as the blog button. I have so many fond memories from our trip to Arkansas. We are getting ready for the upcoming move so I have very little free time now. I am extremely grateful that my friends are always willing to help me. Thank you again Marcy. Please, please grab my button code on the right side of the screen and add it to your blog collections. I would appreciate it. Here is the post about my
blog button
.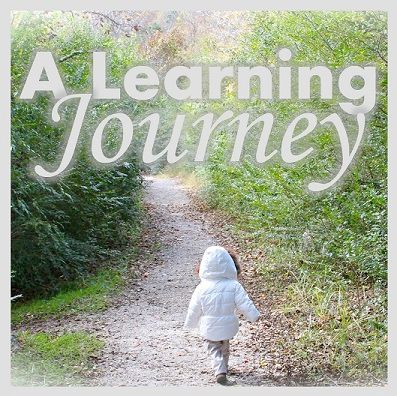 3.) Alyssa was caught reading
The Royal Diaries of Cleopatra VII
in her closet. She pulled the book off one of the higher shelves. She read the first 25 pages. I haven't ever read this historical book so I have no idea as to whether or not it was appropriate. I assume it is not, but I do not know for sure. She's only five so I probably should have placed it on a higher shelf out-of-sight. She enjoyed her Ancient Egypt unit from long ago and recognized the name. She wanted to see what the book was all about so she decided to read part of it. She seems to be interested in it and understanding
most
of what she is reading. I put the book away for now until I can gather more information about it. I haven't read it and it doesn't look like a book I would sit and read as entertainment for myself. Have you or one of your children read this book? What do you think? Is there any inappropriate material? It states that the book is appropriate for children ages 8 and up.
4.) I am so excited about being featured on the
Schoolhouse Review Crew blog
as part of the "Spotlight on the Crew" feature. I worked diligently on editing my article this week which was due April 18th.
I can't wait for you to read it on May 2nd.
Please mark your calendars. I will be sharing more information as the date gets closer. Let's just say there's a celebration of creative fun heading your way! Alyssa had fun celebrating early, but we will complete more activities. Can you guess what the topic will be in May? Please leave a comment below if you think you know.
Note:
Avis and Marcy, please don't let the cat out of the bag. Lol.
5.) This week was also an emotional time period for my family. My step father passed away on Friday. I am dealing with
mixed
feelings and I'm having a difficult time with closure. I didn't think I would care nor did I think a tear would drop from my eye. Sounds harsh . . . I know. But, unfortunately no matter how bad things were growing up he was still part of my life. I don't know who my real father is for sure, but my step father was
the
only father I had for many, many years. I am trying to remember and focus on the good times, but the bad experiences and memories seem to be more frequent overpowering the good ones. I wish I could comfort my little brother and sister more as their relationship with him was much different as time progressed, but distance keeps us apart. They live in New York and I reside in Texas. Rest in peace Jimmy.
I will link this post up at Random 5 on Friday hosted by Miranda at The Pebble Pond. Please join the fun and link up your random five thoughts, facts, or occurrences. Thank you for visiting A Learning Journey. I would love to hear from my readers, so please feel free to leave a comment so I can visit your blog.