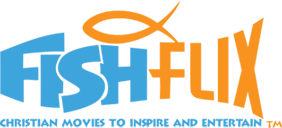 A physical copy of
The Ultimate Gift
from
FishFlix.com
was sent to us to review as part of the The Old Schoolhouse Review Crew. We've already watched it several times and plan on watching it again
real soon
.
FishFlix.com
is a Christian online movie store that offers a wide assortment of family-friendly movie features from different genres including but not limited to drama, children's, Christian, romances, catholic, documentaries, educational, entertainment, comedy, and more. They carry wholesome video selections in DVD and Blue-Ray format.
The faith-based movie is about a selfish and greedy trust fund baby named Jason Stevens (Drew Fuller) who learns some pertinent life lessons. Jason finds out that his grandfather, Red Stevens (James Garner), is deceased. Red's entire wealthy family shows their dislike and hatred towards him yet they still gather together for a will reading with hopes to gain his billionaire fortune. Jason who holds a major grudge against his grandfather expects to inherit absolutely NOTHING. Red hires a lawyer, Hamilton (Bill Cobbs), to be in charge of his estate. Before his death, they videotaped private messages related to a series of "gifts" or tasks. These tasks must be completed with success by Jason before he can receive the mysterious "ultimate gift" inheritance. If he fails then he gets nothing. Jason meets Emily (Abigail Breslin) a 10-year-old spunky girl with leukemia and her single mother Alexia (Ali Hillis) when presented with the
Gift of Friends
, a task requesting that he find and bring back one true friend. An unbreakable bond and beautiful friendship develops during the movie.
What are the Twelve Gifts or Tasks?
The Gift of Work
The Gift of Money
The Gift of Friends
The Gift of Learning
The Gift of Problems
The Gift of Family
The Gift of Laughter
The Gift of Dreams
The Gift of Giving
The Gift of Gratitude
The Gift of a Day
The Gift of Love
The Ultimate Gift
The movie recaps or sums up the 12 gifts at the end of the movie. This may help when having a conversation with your children about life and what matters most.
Additional Movie Details
The Ultimate Gift, which is a drama released in 2007, lasts approximately 117 minutes. It is based on a best-selling novel written by Jim Stovall. The DVD is rated PG due to mild language issues and some violence. For example, the word "hell" is used on several occasions. In the movie, Jason is confronted by a group of Ecuadorian drug lords carrying large guns they later fire. They threaten the lives of Jason and his guide. They captured and imprison them both after he learns the truth about his father's death. There is also a quick scene of Jason's gold digging ex-girlfriend wearing a skimpy dress while dining with a male figure. Smoking and social drinking scenes are evident in the move. The movie does contain off-screen deaths which may or may not be suitable for younger sensitive viewers. The suggested age range is 10-12 years old. I recommend previewing the movie in advance so that you can decide whether it is appropriate for your family or not.
Special Movie Features
include
Live The Ultimate Gift
,
Introduction to the Film by Jim Stovall
,
Behind-the-Scenes Featurette
, and more. The movie has English or Spanish subtitled if desired.
Our Experience
I watched The Ultimate Gift with my 8-year-old daughter who is very mature for her age. I didn't preview the movie ahead of time. We quickly put on pajamas and gathered our snuggle blankets to watch the movie in our living room on the comfy couch. Popcorn was popped, buttered, and ready to go. Throughout the movie, we discussed any discerning or problematic scenes or behaviors. We discussed alternative Godly behaviors after seeing Jason's rude and mischievous behaviors. We talked about etiquette as well. For example, at the beginning of the movie Jason arrives at the funeral location late in a loud, roaring car smoking a cigarette. We discussed the importance of being on time for important events and proper funeral behavior. We also watched this movie a second time with family members who recently moved to Texas as a way to relax after their long trip. They seemed to enjoy the movie.
Overall, the Ultimate Gift is a family-friendly movie with talented actors who gave a stunning performance. I can't decide on my favorite character, because Emily and Jason both play dynamic, extraordinary parts. Alyssa's favorite character was Emily, because of her humor and attitude about life. She said a few sassy things, but Alyssa really liked how Emily whispered to Jason during her Christmas holiday, "If you got nothing out of the deal but her (Alexia) - you'd still be a huge winner." This girl really puts things into perspective for Jason. This movie has it all drama, action, romance, friendship, adventure, and so much more.
The movie definitely teaches some major character trait lessons. Children will learn about generosity, love, kindness, loyalty, persistence, hard-work, courage, selflessness, ambition, and other important character traits. The strong plot teaches us valuable life-changing lessons. Christian themes are interwoven beautifully into the plot with a handful of touching scenes. The main character, or protagonist, dramatically changes from a spoiled, arrogant, rich kid to a kind, lovestruck, and generous man. You'll fall in love with this character as he develops and becomes more mature and passionate about the important things in life and how you should live it. His adventure helps him learn about unconditional love, friendship, family, and gratefulness.
The Ultimate Gift is a must see! It made us go through a mixture of emotions. We laughed out loud during hilarious parts and cried during other parts. One funny part that made Alyssa and I both laugh was when Jason was being lazy on a Texas ranch. He didn't want to wake up early to work so Gus (Brian Dennehy), the rancher, woke him up with a cattle prod. Jason's facial expressions made us burst out in laughter. This was one of Alyssa's many favorite parts! I tried to take a photograph of the screen, but there's a shadow at the top because of my television armoire doors.
Jason also learns that he is no longer given the luxuries of first class airline passenger benefits when he gets sent back to the economy class seating area. For the first time in his life, he experiences the reality of airplane rides as he sits next to a man falling asleep on his shoulder and a crying baby. This was another movie scene that made us giggle. His facial expressions really help you feel or relate to the frustration he is experiencing during the plane ride.
Will Jason figure out the real meaning of life?
We hope to watch the rest of the
trilogy
in the near future. I had a desire to watch more and was super excited when I found out they had additional movies in this series. FishFlix.com was already one of my go to movie buying websites. I visit their website quite often searching for Christian-based entertainment as gifts for my daughter. I love browsing through the $5 Christian DVD's or under the Bargains tab in hopes to find a new treasure to watch. You can even search movies based on Recent Offers for different percentages off. I reviewed another one of their products in the past called
Little Boy
which we also thoroughly enjoyed.
Recommendations
I
highly
recommend
The Ultimate Gift
for family fun movie night for mature audiences ages 10 and up. The lessons to be learned are meaningful and relevant in today's materialistic world. It really makes you think about your priorities in life. Grab a box of Kleenex and some hot, buttery popcorn ready to eat!
Price
$6.99 - $14.98
Note:
Prices are subject to change without notice.
FishFlix.com
provides free shipping on orders of $40 or more. You can also subscribe to their email newsletter to receive a 10% off coupon.
Watch the movie trailer below to see if The Ultimate Gift sounds interesting to you.
Social Media
Facebook
Instagram
Twitter
@christianDVD
Pinterest
Visit
The Schoolhouse Review Crew blog
to read the reviews for 10 different FishFlix.com movies. Click the link to read the reviews and hear about other crew member experiences!


I can't wait to read the reviews for Woodlawn which is one of the movies on my wish list!