Have you considered applying to be a reviewer for the Schoolhouse Review Crew? Are you an active homeschool blogger who enjoys reviewing and trying new curricula? Are you responsible and able to meet deadlines?
The last day to apply is quickly approaching. The Schoolhouse Review Crew are accepting applications from October 24th-November 8th. Visit the
Schoolhouse Review Crew Blog
to find out if you meet the requirements and to apply.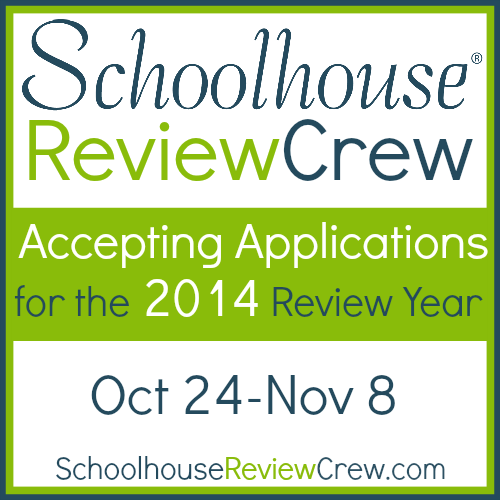 What Does a Membership Mean to Crew Reviewers?
You should definitely take a few moments to read
this post
containing several different perspectives on what membership means to those who are currently reviewing for the crew.
Click on the link provided, but before you go - please leave a comment with your blog link.
I would LOVE to visit and follow your blog.