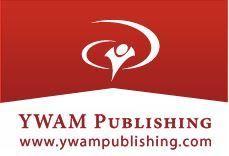 My daughter and I were sent an exceptional book titled,
Heroes of History - Harriet Tubman: Freedombound
, written by Janet and Geoff Benge from
YWAM Publishing
to review. We also received the accompanying
Digital Unit Study
via e-mail to review.
We've never used YWAM Publishing books or the unit study curriculum guides before so I was excited to give them a try. I chose the Harriet Tubman book, because my daughter was showing an interest in the following History topics: Underground Railroad, Civil War, Harriet Tubman, Slavery, and Abraham Lincoln. During Black History Month, we discussed several key historical figures and Harriet Tubman was at the top of the list. Alyssa wanted to learn more about her and I wanted to find a way to bring History to life using twaddle-free literature. It was also the perfect time to switch gears with our American History studies. I hoped to discuss the Civil War time period and slavery in more depth this year. This hero biography was used to explore history concepts as an independent study.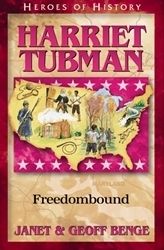 We received a physical copy of the 208-page paperback book which is suitable for children ages 10+. This historical biography consists of 15 unforgettable chapters. The chapters begin with an event that happened during Harriet's adulthood and then it flashes back to her childhood to a time when she was about 6 years old. This softcover book unfolds Harriet's life and tells her story about life as a slave in narrative form. It addresses her experiences with helping runaway slaves escape using the Underground Railroad in hopes to find freedom.
We also received the Digital Unit Study curriculum guide for this Heroes of History book which consists of a conglomeration of corresponding activities to complete. After logging in, I saved the 61-page downloadable unit study in PDF format on my MAC computer. Adobe Reader is required to view and read the PDF files.
When you first access the unit study, you'll see seven tabs across the top of the screen labeled
Harriet Tubman
,
Unit Study
,
Meet the Authors
,
Reader Reviews
,
Bonus Material
,
More Heroes
, and
Emerald Books
. The
Meet the Authors
and
Reader Reviews
sections are still under construction. An informative online biography was available under the
Harriet Tubman
tab which may be useful when filling out the fact sheet. The Digital Unit Study is found under the
Unit Study
tab. The unit study offers teaching guides for small groups, classroom, and homeschool usage. I skimmed through the 24-page homeschool guide. The unit study tabs are below the guides which is what we primarily used.
The Digital Unit Study is divided into two core parts. The first part contains the majority of the unit study curriculum guide which is organized into several different sections. The listed activities can be used for children across several age, grade, and ability ranges.
Part 1 Unit Study Sections:
Key Quotes
Display Corner
Chapter Questions
Student Explorations
Community Links
Social Studies
Related Themes to Explore
Culminating Event
The second part of the Digital Unit Study contains a timeline, a United States and Maryland map, and a Harriet Tubman fact sheet. Alyssa researched information about Harriet from books and online resources in order to fill out the fact sheet below.
There was a useful Books and Resource list indicated as Appendix A. It contained a 14-page list of Harriet Tubman biographies, related books, Heroes of History series books, movies and documentaries, National Geographic magazine articles, and Internet website links. The Chapter Question Answer Keys (4 pages) for the first three questions can be found in Appendix B. There is also a list of books written by the authors in the Appendix.
Integrated Subjects of books
American History or Social Studies
Literature and Reading Comprehension
Language Arts
Creative and Essay Writing
Geography
Art
Drama
Public Speaking
Character Education
How We Used It
I used this book as a family read aloud with my daughter, Alyssa (Age 8). It was utilized as a U.S. History and Geography supplement to complement the topics she was interested in studying independently. We are using this book to explore history concepts we've barely addressed in the past.

I also used it as part of our literature-based studies. We haven't read many biographies in narrative form so this book addresses that need. My daughter

is an avid reader working at a 3rd-6th grade level. Even though she is a strong reader . . . I was hesitant to give her such a thick living History book to read independently. I chose for us to take turns reading several pages and/or paragraphs aloud from the chapter. Many days she just wanted to hear me read the story aloud while snuggled on the couch.
Alyssa and I read a complete chapter from the book each day 3-5 times per week. We hoped to cover 3-5 chapters per week, but that depended on how long each student exploration project or writing assignment took to complete. We usually worked on History for 45 minutes to an hour, but I always allowed more time to work on projects. The book encouraged attentive listening and purposeful reading.
We usually devour books and work quickly through study guides, but this time I decided to take a much
slower
approach, because I didn't want to overwhelm my daughter. I wanted Alyssa to retain the information better especially since it was chocked full of accurate accounts or snippets of History. I wanted her to learn about Harriet Tubman's true character by reading about her adventures.
Parent prep was limited to reading, asking questions, giving project directions or supplies, and printing out anything needed for a lesson. I printed the Digital Unit Study guide and placed it in a 3-pronged pocket folder for easy reference. We utilized the Digital Unit Study somewhat extensively as we read the book.
Display Corner
Our display corner was limited to mainly books rather than relevant items. We gathered all the books we owned related to the topics addressed. Upon completion of the book, we added all of Alyssa's projects and work to the display corner. We found wanted posters, a copy of the Emancipation Proclamation, and quotes online.
Chapter Questions
After reading each chapter, on the same day we
verbally
discussed the corresponding reading comprehension questions to assess her understanding of the story events as the plot thickened instead of requiring written responses in complete sentences. However, she verbally answered the questions using complete sentences. Many interesting conversations sparked from these thought-provoking questions.
Four questions were provided for each chapter addressing different types of information. The
first question
always focused on a referenced
vocabulary
word which helped expand her vocabulary knowledge. Alyssa used a dictionary to identify the contextual meaning of the new words. The unit study also encouraged her and gave her practice using the vocabulary words in the context of a sentence. This proved to be a bit challenging for Alyssa, but I noticed improvements over time. The
second question
was a
factual text-based
questions seeking answers directly from the book. The
third question
was an
inductive comprehension
question that assesses her understanding of the story using examples or information from the book. The
last evaluative
question challenged the reader to answer more analytical higher-order thinking skill (HOTS) questions. The answer was interpretative and not found in the text. Alyssa needed to make inferences and draw conclusions about what she read in order to create a justifiable answer. The chapter question answer keys were provided at the back of the study in the Appendix B. All questions were answered except for the last question is more open-ended and subjective. I asked Alyssa to respond to one evaluative chapter question in written format in her journal.
I skimmed through the guide and chose several age-appropriate activities for my daughter to work on independently. I
tried
to choose at least
one
activity from each section of the unit study guide. I asked for Alyssa's input based on her interests. The projects or activities were often completed over several days or longer if required.
Key Quotes
We focused our attention on one of the shorter key quotes stated by Harriet Tubman. We recorded the audio of the quote my daughter memorized on my iPhone. She also made a banner stating the quote, explaining the meaning of it, and drew a related illustration to represent he quote.
The student explorations section was divided into activity types. This section included Essay Questions, Creative Writing, Hands-On Projects, Audio/Visual Projects, and Arts and Crafts. We chose several student exploration projects to complete based on Alyssa's interests, abilities, and preferred learning styles. We skipped over several of the writing intensive and higher grade level activities. My daughter's favorite activities came from the student explorations section. I'll share a few with you.


Essay Questions
Alyssa and I chose to discuss the 1st and the 5th questions. Alyssa verbally explained 3 events that changed Harriet's life and how it impacted her life. She also verbally compared and contrasted the similarities and differences between Harriet Tubman's adventures with the Underground Railroad and the story of Moses leading the Israelites out of Egypt into the Promised Land according to the book of Exodus in the Bible. I was super impressed with her level of knowledge.
Creative Writing
My daughter loved the idea of writing a diary entry from Harriet Tubman's perspective. This was another one of her favorite activities. She did point out that Harriet couldn't actually read or write, but we overlooked that piece of information so that she could write creatively. I decided that she would write a diary entry for EVERY chapter instead of just one as a summarization activity. I asked her to focus on at least 3-5 main events that occurred in the story. Her diary entry focused on a description of Harriet's day and the events that happened. This activity really helped her hone in on key events and improve her summary writing skills. Her entries intrigued me and I enjoyed hearing what she thought was most relevant or interesting. This activity wasn't graded and errors weren't corrected, because I wanted Alyssa to freely write and get her ideas down on paper using her imagination without worrying about errors.
Hands-On Projects
Artifact Tub
- Alyssa collected items from around the house that could represent important aspects of Harriet's life. As we read chapters, she jotted down "artifact" ideas. She did an excellent job explaining their relevance to the story remembering details I had forgotten.
Abolitionist Stamp
Alyssa read a book about Frederick Douglass and created a postage stamp to honor his accomplishments as an abolitionist. She also wrote a paragraph telling about his role in slavery.
I made minor changes to this activity. I allowed Alyssa to write ten true/false survey questions about anything that happened in the book about Harriet Tubman as a slave, the Civil War, the abolition, Emancipation Proclamation, etc.
Slave Doll - Alyssa chose to design Harriet's outfit instead of starting from scratch and making the slave doll. She used a pre-made doll our pastor brought back from Africa. She used bandanas to create an outfit that consisted of a white dress, brown apron, and black do-rag. She later added this doll to her artifact tub.
Quilt Square Representation - Quilts were prized possessions for many slave women in the past. Alyssa designed a paper quilt square representing the time when Harriet grabbed the sugar cube from the table bowl during a scolding.
Community Links
We didn't have much luck with field trips in the surrounding area. I appreciated the suggested field trip ideas. The guide even provided users with a three-step checklist for getting the greatest value out of a field trip.
Social Studies
Map Work
- Several mapping activities were included in the guide under the Social Studies section. I love integrating map work into our homeschool day. Alyssa identified and located relevant places mentioned in the book on a printed USA and a Maryland map. She used the Internet and an Atlas to research locations Harriet visited when traveling along the Underground Railroad.
Timeline Research
- Alyssa shocked me with the amount of work she put into this project. She researched information for hours using the chapter book, online websites, and other books about Harriet Tubman to complete her timeline which listed relevant historical events to plot.
Conceptual Questions to Ponder -
At the conclusion of the Social Studies section, the authors listed a few reflective questions to ponder as we explored related themes. We decided to further research slavery in relation to cotton production and the invention of the cotton gin. I found a place that sells cotton bolls for children to dissect and experience firsthand what it was like to clean the cotton.
Culminating Events
We plan on completing the unit study with a Culminating Book Project to show what she learned from reading the book and to share her projects during an Emancipation Party. Alyssa was very eager to show her Aunt and Uncle her projects when they came to visit us. They were impressed with the content coverage and depth.
What We LOVE
High-Quality Literature (Living History)
Adventurous Story Brought Character to Life
Wide-Variety of Curriculum Study Guide Activities
Flexible and Adaptable Projects
Subject Integration
Vendor Suggestion
The only suggestion I have is to integrate specific C
itizenship
activity ideas into each study. It can be clearly labeled as a tabbed section or added to the Digital Unit Study in PDF format. Citizenship is one subject we are required to teach here in Texas and finding comprehensive resources isn't always easy.
Our Thoughts and Experience
Even though Alyssa is younger than the recommended age range, we utilized this book and Digital Unit Study with great success. My favorite part about the whole experience was when I finished reading the last word of the book. Alyssa yelled "Noooooooooooo!" She thought I was joking when I told her we finished the book. She wanted me to keep reading . . . the only problem was it was the end of the book. This is a huge sign that she thoroughly enjoyed the book. She's already asking me for the Abraham Lincoln and Clara Barton books. Personally, I wish I could afford the
entire Heroes of History
set to use as a core History curriculum. I never expected this kind of reaction, but I can tell you it definitely pleased me.
Some parts of the well-written book were a little intense. For example, there was mention of a pool of blood, whippings, verbal abuse, the word
hell
, and other incidents of unfair treatment. However, the history seemed accurate. My daughter learned a lot about the struggles and injustices of slavery. If you're reading the book aloud to children younger than the intended age level, then you may want to reword or skip those parts. My daughter didn't flinch when reading the story. She felt bad for Harriet and the other slaves and angry with slave owners.
This was a very interesting and believable story with scattered historical facts, events, and dates. We were brought back in time to Harriet's childhood and life experiences. We learned about her accomplishments and the text revealed her true character. I thoroughly discussed Harriet's character qualities. Harriet exhibited strength, bravery, commitment, dedication, boldness, faith, courage, and other traits making her an inspirational role model today. The story ended with her death without giving too many details. The book addressed the sacrifices she made for slaves and their freedom. Her faith in God was revealed many times. The story also mentioned the obstacles she faced during the Civil War. My daughter and I learned a lot about Harriet Tubman together. I remember as a child History was my least favorite subject, but this book captured our attention and made it sound fascinating, fun, and engaging.
I am thrilled that Alyssa had the opportunity to read this book. I hope in the near future we'll be able to choose several more to read aloud together. After reading this book, my daughter understands slavery a little more and better understands the events that took place during the Civil War time period. She definitely retained the information. She was also inspired to research more about slavery and Harriet Tubman.
I believe that the Heroes of History book series from YWAM Publishing will have a positive impact on how we teach American History. The books and Digital Study Unit are very affordable and comparable to most on the market. The educational value of the book is outstanding! Some of the activities are writing intensive and geared towards older children, but the flexibility of the Digital Unit Study allows you to pick-n-choose suitable activities for your children with room to adapt activities.
Price
YWAM Publishing web store carries an assortment of memorable books that will fascinate you.
Book - $7.50 (Retails for $9.99)
Digital Unit Study - Price varies from $5.49 - $7.49 (Retails for $9.99)
Note:
All prices are subject to change without notice.
Recommendations
I
HIGHLY
recommend
Heroes of History - Harriet Tubman: Freedombound
and the other
YWAM Publishing
books and study guides to
any
Christian homeschool family or private school. These books could be used for individual use as we have done, during literature circles, or in small group settings. It was a complete unit study when the book was utilized in conjunction with the
Digital Unit Study
.
Social Media
Website
Facebook
Twitter
@YWAMpublishing
Pinterest
YWAM Publishing Blog
Visit the
Schoolhouse Review Crew blog
to read other crew member reviews about different Heroes of History and Christian Heroes: Then & Now books and Digital Unit Studies published by
YWAM Publishin
g.