We have been using Apologia's Exploring Creation Zoology 1: Flying Creatures of the Fifth Day by Jeannie Fulbright as our core science curriculum off and on this year. We just started working through Lesson 7 which contains information about bats.
I usually focus on bats during the month of October, but the number of available books and resources were limited that month. The study was postponed until now. I am one that will complete themed units during off or unusual months just so that I can have resources available. So, yes ... we will be discussing bats during the winter months.
We are currently focusing on bat anatomy. I wanted to share a couple anatomy activities we have done so far this week. I have a few more anatomy activities we may try to fit in during this unit. Be sure to click on the links below for the resources.
Anatomy
Bat Nomenclature Cards by Montessori Printshop
I
LOVE
Montessori Printshop materials! They have a great set of Zoology three-part cards and nomenclature cards that can be used in conjunction with Apologia's elementary curriculum books. If you are currently using Apologia and haven't ever seen Montessori Printshop's materials ... you might want to head on over and view them for yourself. We have been using the nomenclature and three-part cards since my daughter was little and they really do help her learn the parts of animals and their functions. I introduced the parts of a bat to Alyssa using the three-period lesson as described
here
with minor adaptations. She also matched the labels to the picture the first day and used the photo card with the label as the control cards.
This is (a, the) ______.
She flips the cards over as I tell her the parts.
This post will not describe all the steps in the three-period lesson. Please visit link above.
Here she is matching the picture card to the labeled control card.
She is matching the labels to the pictures (all cards at once).
She uses the control card to check her answers.
The control card reveals both the picture and the label as one.
Nomenclature Book by Montessori Printshop
Alyssa quickly cut and assembled the pages of the book. We did not glue the book pages on construction paper or bind them with coil. We stapled the pages in order and then she read the book aloud. The book illustrates and describes each part of the bat.
Nomenclature Card Concentration
We used our Montessori Printshop nomenclature cards and labels to play a game of "Concentration." If she matched the picture of the part with the correct term on the label, then she was allowed to keep the pair of cards. She was not allowed to keep any pair that was incorrectly matched. This was a fun way to learn vocabulary terminology.
Label Bat Parts
I gave her several worksheets with and without word banks included throughout the week so that she could label the parts of a bat. The last worksheet from our
Giant Science Resource Book
was the easiest using the most basic terminology. If you find really good bat printables you could make this a matching game using velcro. Alyssa also showed me a plastic bat and described in detail the terms using the vocabulary from the Apologia book and nomenclature cards. For example, she showed me where the "patagium" was located on a bat.
She chose the letter "B" for one of her PAL who/which writing projects this week. She looked at a bat illustration in a library book and copied it. We read the Magic School Bus book titled,
The Truth About Bats
this week. Alyssa wanted to draw a spotted bat, because Mrs. Frizzle was taking the children on a field trip to see one. However, my daughter didn't realize the bat was black with white spots and not the other way around. She independently wrote and edited her sentence during creative writing time. PAL is a comprehensive language arts curriculum. You can read my PAL review
here
if you are interested in knowing more. Yes, we also watched the Magic School Bus "Going Batty" DVD from the
Complete Series
.
Illustrate and Label a Bat
She has been very interested in drawing lately and asked me for directions on how to draw a bat after her PAL writing assignment. I did a quick Google search and found several acceptable resources. I asked her to draw and label a bat for her unit binder cover. She does not like the Halloweenish fangs on the bats so she usually eliminates them from her drawings. Here are three links that include step-by-step directions with illustrations on how to draw bats:
How to Draw 200 Animals
,
Blue Tadpole Studio
, and
Wikihow
.
Do you know of any other free art drawing resources?
Please feel free to share this post with others. However, I would appreciate it if you would include a link back to this post. I hope to share more bat ideas later this week so stay tuned, follow this blog, or pin this post. Thank you!
I will link up at
Apologia's Blog Roll
and
Montessori Monday
, and
Share it Saturday
.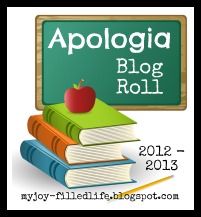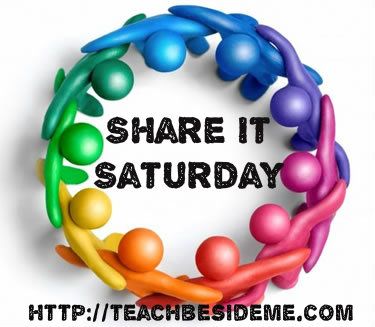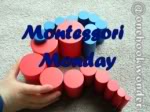 God bless,
Tracey